My drier died recently, so it was time to buy a new washer and drier set. I ended up getting the new Whirlpool "smart" washer and drier with their "6th Sense Live" or whatever you want to call it. Basically they allow you to manage and view energy usage, have a companion mobile app, allow you to schedule the best times to run (based on electricity rates in your area), etc. For reference, the washer is model: WFL98HEBU, and the drier is model: WEL98HEBU.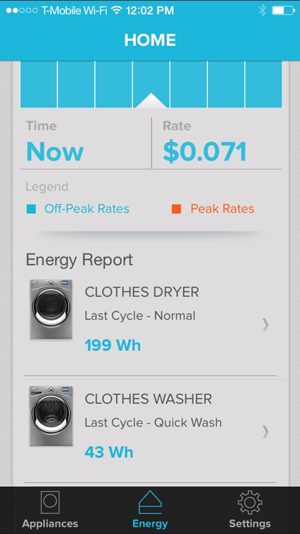 The electricity saving stuff wasn't a huge deal for me since I'm on solar and generate more electricity than I use. But being a stats nerd and a nerd in general, the other stuff sounded straight pimpin'.
Got them installed without any issues… fired them up and after poking around in the menus, I couldn't find anywhere where you could configure it's network connectivity (which I know they have/need). Opened up the manuals even (lol, wut???), and not a single word or mention of how to get these things on the network. If you don't believe, me you can look at the manual online over here.
There was no "separate manual", no nothing for connecting these things.
Finally, after mucking with the interface to no avail for about an hour, I opened up the door to get the model number so I could Google about how to set it up. Also nothing… WTF? Is this thing a scam? Does it not really even have connectivity?
Low and behold, I when opening the door, I noticed something… a sticker with some info… the Mac address, SSID and SAID. So I'm thinking to myself, "Why does this thing have an SSID? Does it have a wifi base station?" Sure enough, after grabbing my iPhone, and looking for wifi networks, there were 2 new wifi networks near me… one for the washer and one for the drier. If you try to log into them, they require a password… which just happens to work with the SAID on that sticker. Open up a web browser and you are given nothing but an option but to connect to the real wifi network (and you can enter a password for it). Rinse and repeat for the drier, and we are online! Sure would have been nice for them to mention that in the manuals.
Here's the short version of this story… if you don't know how to get your WFL98HEBU washer or WEL98HEBU drier connected to the Internet, they have their own networks you need to log into in order to configure their connectivity.
That being said, it's a pretty cool washer/drier pair even if the manual sucks.