It's pretty funny to see the propaganda that the United States drops on countries we invade. In 1983, we rescued Grenada from "rape and slavery".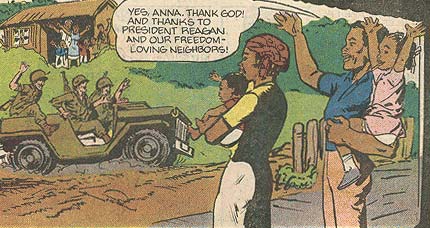 This is issue #1 for the comic book (I wonder how many issues came out? hehe).
Check page 8 to see the enemies "master plan".